M/s. OLYMPIA ECO SOLUTIONS PRIVATE LIMITED with its group companies are a turnkey project implementation organization in the area of power, water and wastewater treatment and Infrastructure development. We have highly specialized technical staff with over 20 years of experience in the field of water treatment in India.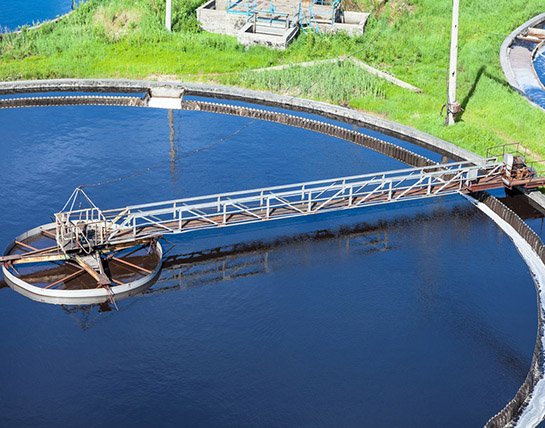 M/s. OLYMPIA ECO SOLUTIONS PRIVATE LIMITED, through its group companies, has some very interesting and unique Water and Wastewater Treatment projects to its credit for either consultation or execution, We offer a wide range of innovative and cost effective water and waste water treatment solutions through our various state of the art technologies.
M/s. OLYMPIA ECO SOLUTIONS PRIVATE LIMITED
has successfully designed, engineered, manufactured, erected and commissioned more than 600 Water Treatment Plants with installed plant capacity of over 10 million liters of water per day all across the country, through their group concerns. Olympia has successfully applied the reverse osmosis technology for treatment of industrial effluents including industrial colored effluents and effluents containing heavy metal contaminants in the raw water.
M/s. OLYMPIA ECO SOLUTIONS PRIVATE LIMITED has also pioneered the trend of using Reverse Osmosis (RO) and Ultra Filtration (UF) technology for treatment of tertiary industrial effluent and municipal sewage in India.
By virtue of these advanced technologies and systems coupled with our quest for continuous improvement through extensive in-house Research & Development (R&D) facilities at Chennai and Madurai & Coimbatore, we are able to offer comprehensive water solutions for all applications.

Our Vision
To Strive To Be The BEST Water And Wastewater Treatment Company That Fully Understands And Satisfies The Product, Service, And Delivery Needs Of Our Customers

Our Value
Customer Focus Ensuring Timely Delivery With Best Quality & Cost Using Win – Win Principle.Knowledge Updating And Sharing Knowledge Regularly.

Our Mission
Enabling People And Organizations To Become Self Sufficient Of Their Water Requirements By Offering An Effective Solution On Total Water Management.